Awakening Wholeness Advisory Board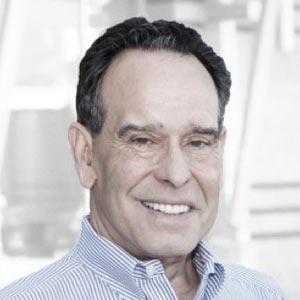 Douglas Zimmerman, Esquire
Mr. Zimmerman is a litigator and transactional attorney whose practice focuses in the areas of eminent domain, real estate, commercial litigation and general business matters. He is a certified mediator by The Institute for Conflict Management, LLC and completed the Advanced Negotiation Skills Program at The Harvard Law School Negotiation Insight Initiative.
Mr. Zimmerman has extensive trial experience in representing property owners and condemning agencies in direct and inverse condemnation litigation involving acquisitions of property for major governmental facilities, rights-of-way and urban redevelopment projects. His real estate practice focuses on complex real estate sales, dispositions and financing transactions, as well as litigation relating to those transactions.
Military Service:  Captain, U.S. Army, Armor
Vietnam Service – three Bronze Stars, Purple Heart, Vietnamese Cross of Gallantry (with Silver Star)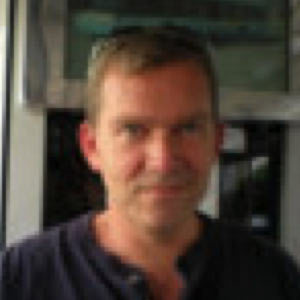 Ed Kelety
Retired Air Force Officer

George Mason University – Antonin Scalia Law School

J.D. Law

American University

Master of Art

MA – Russian Language and Literature
Work Experience:
Consultant

Raytheon UTD

Veterans & Military Liaison

Office of Rep. David Schweikert
Interest:
United States Department of Defense

Defense Intelligence Agency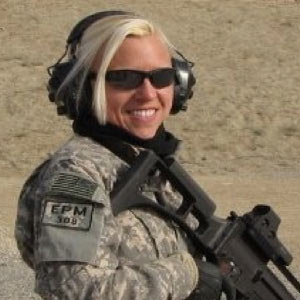 Carolee Martin
GS 15 Ministry of Defense Senior Advisor United States Department of Defense
Ministry of Interior Special Police and Special Operations.
Carolee serves as the senior advisor for the Ministry of Interior (MOI) Special Police units and the Coalition Special Operations development of MOI unit management in the conduct of support for appropriate Headquarters and for remote locations as required to support the Headquarters. She conducts analysis and builds coalitions to accomplish desired outcomes. Follows the Model Operation Instructions Plan guidance to guild a Headquarters that oversees an ethical and effective force, working in areas of Afghanistan under highly adverse conditions. Provides guidance on Headquarters-related areas of MOI management in core areas such as: Finance & Budget, Logistics, Communications, Public Affairs, Anti-Corruption, Human Rights Application, Force Readiness, Facility Management, and Personnel Administration. Responsible for assisting Headquarters in developing operational oversight and planning. Responsible for traveling outside areas of Coalition control, planning and executing travel safety briefings, training and carrying an M-9 pistol, use and protect classified material as a part of the daily routine.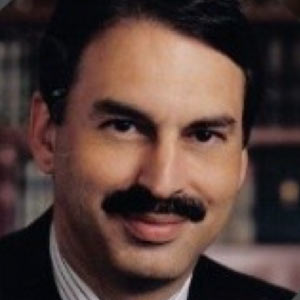 Frank Zaccari
Business Development Expert – Keynote Speaker – Author – Life Altering Events Radio Show Host on Voice America network.
A proven C-Level executive with success in sales, branding/marketing, communication, P&L, business development and operational strategy. He has strong expertise in building, growing and sustaining organizations including; early-stage start-ups, M&A, scaling, expansion, spinning out or starting new divisions/companies and operational excellence.
Mr. Zaccari is an accomplished innovative professional problem solver, with a strong record of guiding organizations through transitions and turnarounds', quickly identifying what is and isn't working, making the necessary changes, creating a foundation, establishing processes and procedures to sustain success across multiple industries.
Mr. Zaccari has served in various executive capacities as CEO, COO, VP positions in multiple industries and non-profits. He possesses superior decision-making skills, plus an in-depth knowledge of the strength and weaknesses of multiple business models. This gives him the ability to quickly identify and resolve potential issues before they become problems.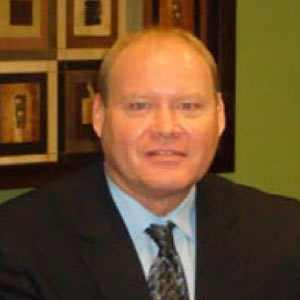 Rodney Smith
President/Secretary
Director – Helping Hands for Freedom
Rod attended the University of Nebraska-Lincoln where he starred as a wide receiver and punt returner. His senior year he led the nation in punt returns for touchdowns. Playing for the legendary Nebraska coach, Tom Osborne, and in the NFL under coaches, Mike Shanahan and Marty Schottenheimer, Rod learned the discipline, dedication, and structure necessary to succeed.
A passionate leader with integrity and a strong work ethic, Rod's over 26 years of experience in the non-profit industry and the financial field allows for Rod to best serve clients' charitable interests. His years of experience working with donors, corporate giving, family foundations, and charitable divisions position him to best serve clients wishing to leave a legacy and protect their estate. He holds Series 7 & Series 65 Securities Licenses, life, and health insurance licenses.
His lifetime of leadership in the non-profit environment has allowed the organizations he founded to serve more than 140,000 at-risk children including over 3,500 military children and families of the fallen, wounded, and deployed. As a consultant, Rod shares with clients his extensive knowledge in charitable giving as it relates to 501c3 non-profit organizations, private foundations, and donor advisory funds.
Rod resides in San Diego, California.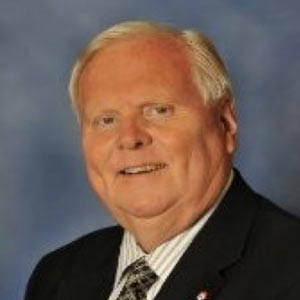 Howard Lein
Owner RE/MAX Excalibur
RE/MAX Excalibur Realty is the largest RE/MAX franchise in Arizona with 240 associates at five signature locations in Scottsdale, Chandler and Tucson, AZ, specializing in bank foreclosures and short sales, non-competing ownership and lead generation services for associates.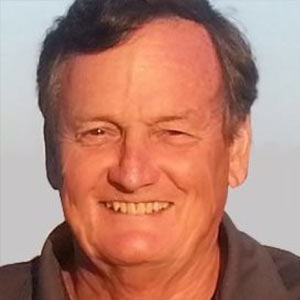 Keith Thompson
Keith has over 45 years in international sales and marketing of high-tech systems from telecommunications to helicopters.  He has been a business consultant to software and technology companies in France and Switzerland and assisted in the establishment of partnerships, sales and distribution centers and joint ventures for European companies penetrating the American market.  He has extensive experience in the Middle East including Saudi Arabia, Iran, and the Gulf States representing technology investments in the U.S. and Europe.  He is currently focused on the funding for the Great Globe educational project and construction proposed for Europe.  His recognition of global problems and solutions brings a useful perspective to the goals of Awakening Wholeness.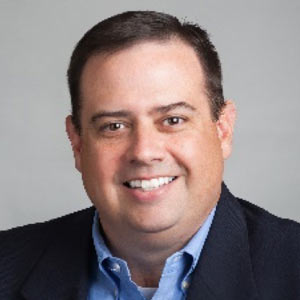 Chris Ferrick
CFBA Business Advisory Group LLC
Business advisory and project funding
Chris brings over 25 years of financial market and accounting/finance experience to help serve in an advisory capacity.  Chris' prior work experience includes working with Putnam Investments, Merrill Lynch, Lehman Brothers and J.P. Morgan Chase. In addition to his financial market experience, Chris has held a Chief Financial Officer role within a $4 Billion assets under management private wealth management division of RSM McGladrey, the 5th largest public accounting firm, as well as, being the stand-alone CFO for a start-up IT Consulting company.   Chris currently acts as the Accounting Manager/FINOP for a small mortgage-backed security broker dealer in Charlotte, NC and holds his FINRA Series 7, 27, 82 and 99 licenses.  Chris received his Bachelors of Science degree in Accounting from Providence College, and also has an MBA in Finance from Fordham University.  He and his wife Amy have lived in the Charlotte, NC area for over 15 years, and they have 2 active boys, and enjoy staying busy with all of their school and sporting activities.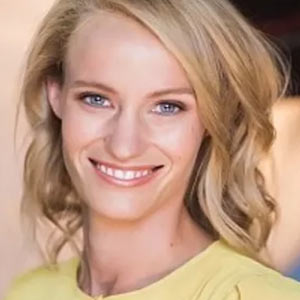 Dr. Stephanie Gajus, NMD
Naturopathic Sports Medicine and Internal Health Specialist
She practices in Scottsdale, Arizona where she focuses on naturopathic quantum medicine along with sports medicine and rehabilitation. She is passionate about illuminating the dynamics between our health and our environment as she recognizes that nature's wisdom is our best medicine. Her interests are working with those who want to optimize their health and work diligently to prevent future disease. She is in the business of helping people change their lives and believes that true health is a daily active practice.
The Ohio State University | Bachelor of Science in Exercise Science
Southwest College of Naturopathic Medicine | Doctor of Naturopathic Medicine with Honors
Board Certification | Arizona Naturopathic Physicians Medical Board 
Post Doctorate Fellowship Cardiology | Honor Health, Arizona Heart Institute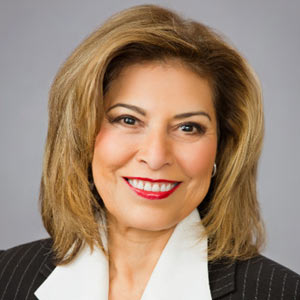 Ester Gordillo
International Trade Consultant
Ms. Gordillo began her International Trade Consulting career at Verity Systems in El Dorado, California in the logistics department. She was recruited to the Centers for International Trade Development (CITD) to work at CITD's Sacramento office where she played a key role giving impetus to the California-Mexico Trade Assistance Center and successfully becoming the Principal International Trade Specialist at the Los Rios CITD.