Awakening Wholeness Board of Directors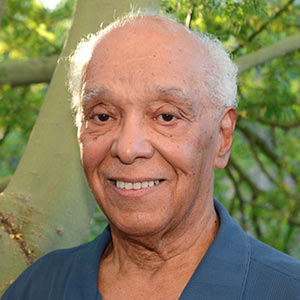 Julio Enrique Reyes-Alvarado
Chairman of the Board
Julio volunteered for 35 years with various non-profits in Northern California.  In that capacity he sat on boards and was Board President of Nepenthean Homes Foster Family Agency, as well as serving as part of a non-profit audit team for United Way.  He also served as Director of two NGO Boards.
Business experience:
• Early in his extensive business career he was recruited by General Electric for a two-year, in-house, award-winning national training program, which included divisional training and onsite factory training.
• Co-founder and Senior Adviser – Alvia Services, Inc.
• Senior Adviser to start-up companies.
• Thirty years+ experience in construction management, contract compliance, risk management and conflict/claim resolution.
• International business experience – Working with private enterprises and local governments in Transfer of Technology, Project Management, and International Commodities Trading.
• Alvarado Associates LLC, consulting services matching projects with investment dollars.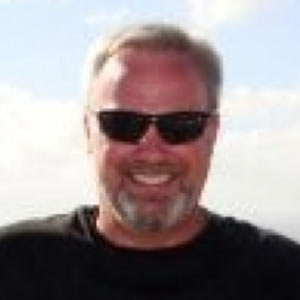 Marco Lucich
Treasurer/Board of Directors
President at Cal Sierra Construction
Marco was fundamental in establishing a 35-year family business, building it into a diversified group of companies with gross receipts in excess of 500 million dollars.
The company designed and built the first tandem axle hydrovac in conjunction with the California Highway Patrol and Vaccon Industries. Marco helped Sacramento Area Sewer District design CCTV inspection MOP and provided complete CCTV inspections and databases for Yosemite National Park, Lassen National Park; and Travis Air Force Base, Beale Air Force Base, AFB; Mare Island Naval Base, and the cities of Richmond, Belmont, Vacaville, Folsom, Sacramento, and others.
He developed 35,000 residential and commercial buildings and created habitats for endangered species and restoration of wetlands throughout Northern California.  He has also been intimately involved in the construction of 250 single-family homes, including his last two personal residences.
Marco is an active participant in his community, his parish, and with his family.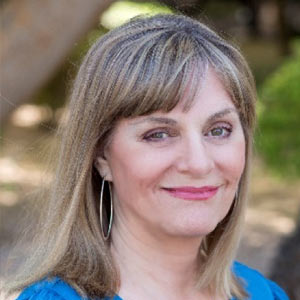 Tonya Austin
Corporate Secretary/Board of Directors
Tonya has served as the Office Manager in a local branch of an international environmental consulting firm for the past 8 years.  Prior to that she worked in various administrative roles in the commercial architecture and interior design industry for 18 years.
Tonya has been involved in volunteer work in various capacities throughout her life.   She completed a twenty-week mentorship with Free Arts of Arizona which involved weekly visits to a group home of neglected, abused and at-risk girls aged 9-18 to do art projects with them. 
In her college years she volunteered with a community program for underprivileged children.
She was a member of a humanitarian organization called Humanity Unites Brilliance, which supported various programs centered around serving children and contributing to programs for the homeless.  As part of the organization she volunteered at a shelter serving meals to the homeless and participated in a program distributing boxes of food to families in need.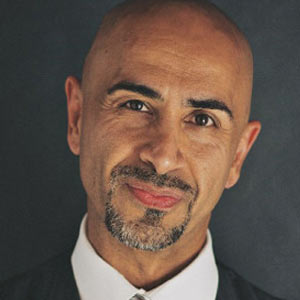 Sam Altawil
In the 25 years spent in human resources, 17 of such years were devoted to leadership roles. Sam Altawil is a seasoned HR professional with varies industry experience, from manufacturing, consulting, to more recent, healthcare. As a young man, Sam earned his bachelor's degree in Social Sciences from California State University, Sacramento, thereafter, he completed his Juris Doctorate from New College of California, Law School, one of the oldest public interest law school in the US.
Earned the reputation of getting the job done, Sam accepted challenging positions for organizations that provided him with opportunities to achieve under difficult circumstances. During such, Sam was able to learn many of the facets HR, adapt to unforeseeable difficult events, while elevating and developing members of HR to their full potential. His colleagues have always credit Sam for being a great support partner, diplomatic communicator, compassionate, with an ability to stay composed under pressure.
In more recent years, Sam was the Director of Human Resources for two outstanding Federally Qualified Health Care Centers, organizations dedicated to severing the underprivilege. Through his leadership, Sam utilized his methodology to improve what once was considered broker HR departments. In 2013, Sam won "best HR practice" in one of the sturdiest Federal audits by Health Resources and Services Administration department (HRSA). Thereafter, in 2015, 2016 Sam and his HR team guided the organization to win "best place to work" by North Bay Business Journal.
Today, Sam continues his journey in HR, and continues to seek ways of improvements. His belief has always been, if it was created by human beings, then there are always opportunities for improvements. A thought shared by his hero, Bruce Lee.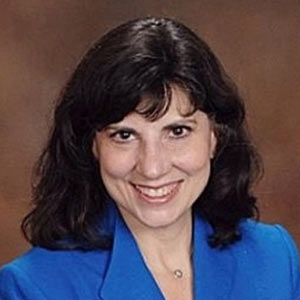 Annette Zaccari, Ph.D.
President and Counselor for Zaccari & Associates LLC Counseling Services in Scottsdale, Arizona.  Dr. Zaccari has over 30 years of experience in counseling.  She counsels individuals, couples, and families, guiding and encouraging a collaborative journey within the therapeutic process.  She specializes in medical crisis, helping people who have experienced a traumatic event, disability, or illness, as well as a number of mental health disorders, including substance abuse.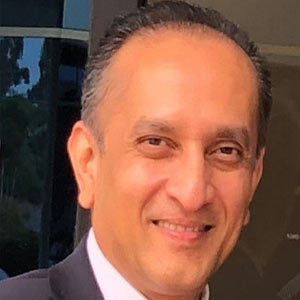 Sandeep Davankar
Experienced Principal and entrepreneur with a demonstrated history of building businesses in public and private sectors. Skilled in Management, Contract Negotiation, talent development, nurturing and developing executives, Contract Management, and Corporate Development.
Strong education – professional post graduate degrees from Clemson University and from University of Southern California – Marshall School of Business.
Experienced in consulting to management and helping entrepreneurs realize their ideas and vision. Actively involved in deploying solutions in healthcare, quantum technologies, fintech, software development, beverage and arts.
Causes include eliminating hunger, helping veterans, orphans and promoting creativity in everything.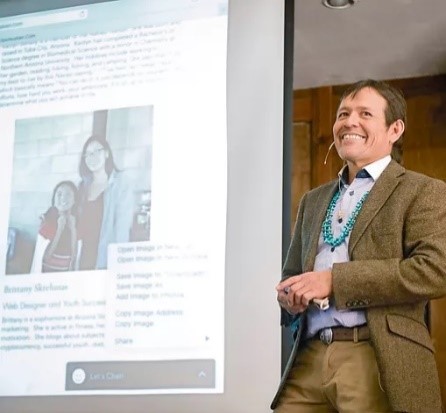 Tony Skrelunas, MBA
Team Leader and Dreamer of a better world
Tony serves as CEO of Tribe Awaken, founder/partner in Navajo Power PBC, senior advisor at Navajo Shopping Centers Inc, Black Mesa Water Coalition, and advising tribal retail/tourism efforts. He loves to provide success coaching on using cultural values to succeed. Advisor at Humans Net, Former Division Director at Navajo Nation, Former Director at Grand Canyon Trust.
Navajo leaders have referred to Tony as the "godfather of the Local Governance Act" and a "Dine Economic Futurist". He was raised by his great grandparents on Black Mesa. He holds MBA and bachelor's degrees in business. He is a former Director of the Navajo Nation Economic Development and Government Development Divisions noted for founding the Local Governance Act, alternative forms of governance, and securing federal delegation of business site leasing.
Studied Master's Degree in Business Management (MBA). – Northern Arizona University
Studied Business, Tourism Planning, Navajo Studies – Northern Arizona University